Master & Commander
What makes great business leadership?
An OTMFN Event
Saïd Business School, Oxford – 13 January 2014
Video to Follow Soon
A number of us might quote great leadership examples from history such as Alexander the Great, TE Lawrence or Churchill. Others might look at the ranks of winning sports teams and salute how great leadership has driven exceptional performance from within their ranks.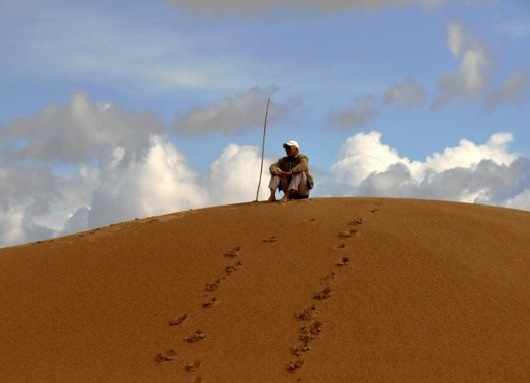 Despite this tacit understanding, many organisations completely fail to recognise the need for great business leadership within their ranks, and how leadership is not only paramount to their success but might actually mean their very survival.
Leadership issues deeply affect organisations of all sizes and types. The digital revolution engulfing both society and business has exposed these leadership issues to the core and reminds us tellingly that you don't manage people through a revolution, you have to lead them.
Chaired by respected leadership specialist Mark Shaw, this event explored the true meaning of leadership in its simplest sense, how you can use leadership to and also how great leadership will empower your organisation to engage more deeply and effectively with customers so that you can bring them along for the ride.
We were delighted to welcome a number of distinguished panellists for this event:
Chair
Mark Shaw, CEO, Ashover Business Leadership
Mark has been a leader most of his life in various environments including growing SMEs, large global corporates and the military on operations.  Having been "shaped" by the Army in leadership his transformation into a successful business/sales leader of 20 years standing has given him an interesting perspective on business leadership.  Mark set up Ashover Group to focus on the reality of business leadership in varied contexts from growth to crisis and is a coach and facilitator for the Growth Accelerator initiative.  He lives in the Peaks of Derbyshire and loves the outdoors.
Rob Noble, CEO, The Leadership Trust
Rob Noble is Chief Executive of The Leadership Trust Foundation.
He joined the organisation in February 2011, after a period with Goldman Sachs in London running equity operations teams. Previously, he completed 18 years' service in the British Army where he gained significant operational experience leading tours of duty in Northern Ireland, Sierra Leone, Iraq and Afghanistan.  Whilst in the Army, Rob specialised in strategic planning and training.
Rob has a strong belief that leadership should be seen at all levels of an organisation, and unlocking hidden potential is key.  Rob is a Governor of the Robert Owen Vocational School.
His interests include international affairs and travel, reading and the outdoors (particularly mountain-biking and walking).
Keynote Speaker
Major General Jonathan Shaw, Former Director Special Forces
Major General Jonathan Shaw has a portfolio career in the fields of strategy, geo-politics and technology.   He is the Group Director at Optima Group, the International Practice Director, Defence, at Digital Barriers, and lectures on leadership for Tempest and on cyber and geo-politics for ATG Chartwell. He specialises in leading change and making a difference.
He recently retired from the British Army after 32 years during which he commanded on operations at every rank up to 2*, including being the GOC of MND(SE) in Basra in 2007.  He was also the Colonel Commandant of the Parachute Regiment. Jonathan read Politics, Philosophy and Economics at Trinity College Oxford.
Acknowledgements:
Oxford Technology Media & Finance Network would like to thank Ashover and The Leadership Trust for their kind support in developing this event and Grant Thornton LLP for their kind support of both this event and Oxford Technology Media & Finance Network programme.